Exhibition and Call for Participants
You are warmly invited to attend a small exhibition of work I have been developing as part of my PhD Research in The Tontine Lecture Theatre, Glasgow School of Art.
As part of my PhD research, I am looking for a people to share their experiences of the exhibition, and of photography and digital media more generally. Participants will be invited to view the work in the exhibition between Thursday 24th and Monday 28th November 2016 and to answer a number of questions in a follow-up interview. The interview will be a semi-structured one lasting between forty-five minutes and one hour and will focus on participants' experiences of the artwork on display. The entire process should take no more than two hours.
Further information about the study can be found here (PDF opens in a new window).
If you are interested in taking part, or have any questions about the study or the exhibition, please email me at c.weir1@student.gsa.ac.uk.
There will be a private view on Friday 25th November, between 6pm and 8pm, please RSVP by Monday 21st November if you would like to attend.
I hope to see you at the show!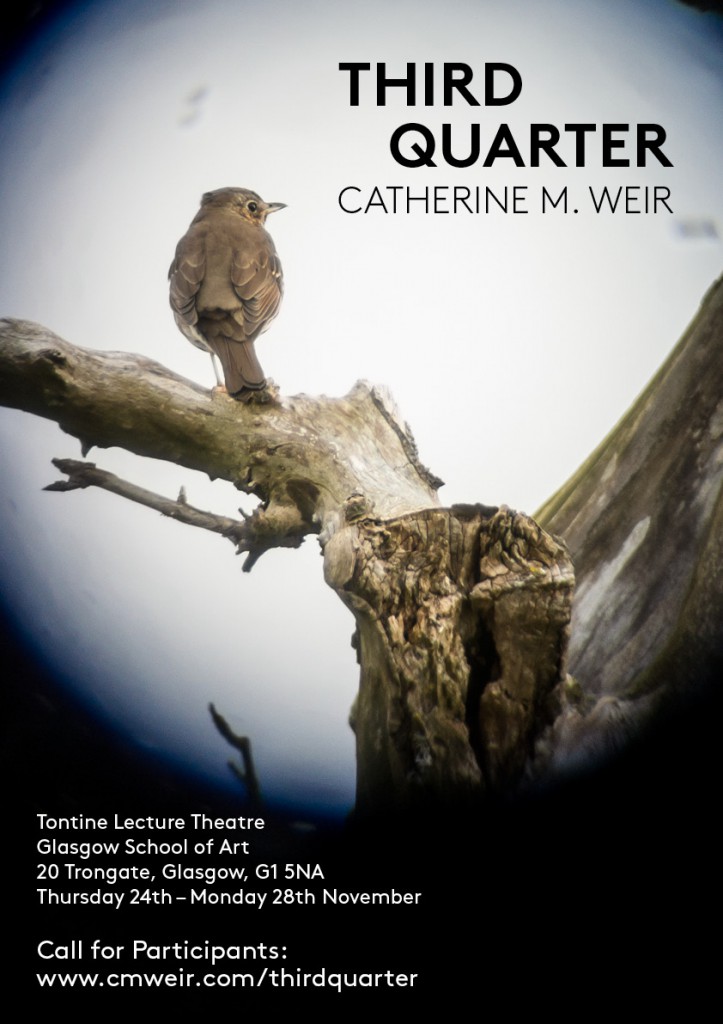 Getting to the Tontine Lecture Theatre
The Tontine Lecture Theatre is located on the third floor of Glasgow School of Art's Tontine Building, 20 Trongate, Glasgow, G1 5NA. It is a five minute walk from both Argyle Street and High Street Train Stations, and around fifteen minutes from both Glasgow Central and Queen Street Stations. There are a number of bus stops nearby on Trongate and Gallowgate, all within a few minutes walk. Please contact me in advance to arrange entry.